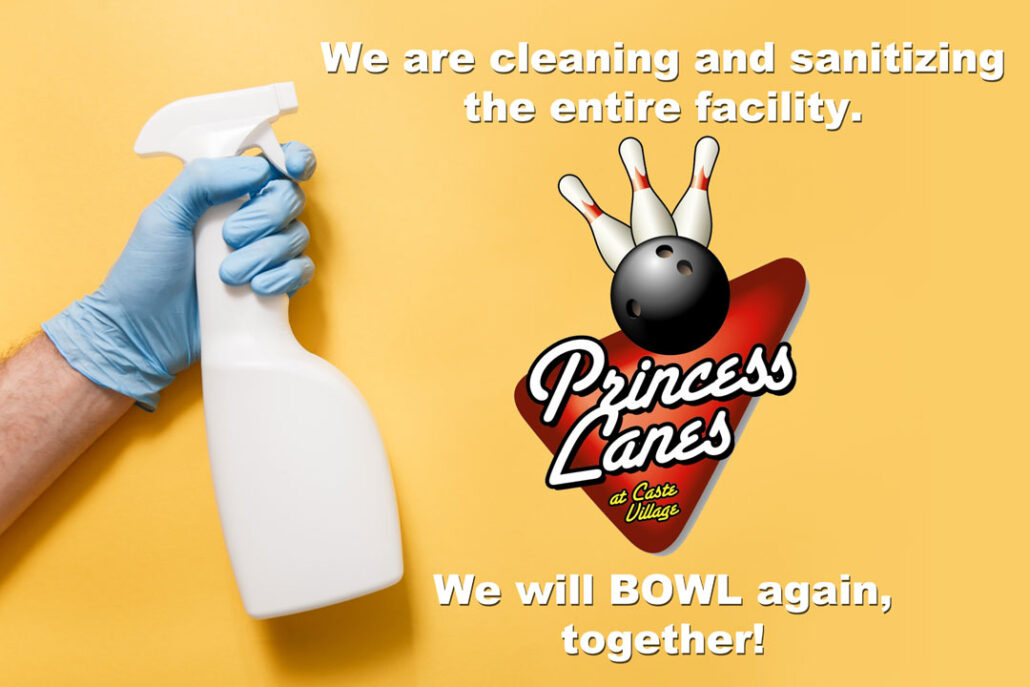 We Will Bowl Again Together
Princess Lanes Management understands that we are all going through a tough time.
We also know that hearing the sound of that thunderous crash leaving ten pins toppled and our friends cheering, is what we live for and it will be back. We are America. We are resilient. We live to bowl!
That is why Princess Lanes is excited to tell you that we are cleaning and sanitizing the entire facility. We've left no seat, locker, rug or lane free of our cleaning machines. We've been busy doing maintenance to the lanes and equipment.
We appreciate our staff, leagues, friends and fellow bowlers and we cannot wait to welcome everyone back.