Public Announcement 3/16/20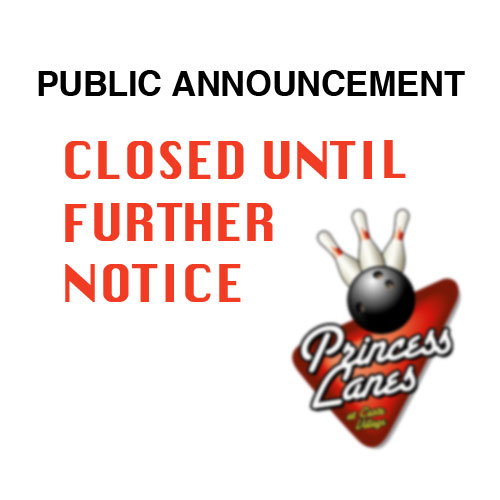 Princess Lanes and Prior's Tavern will be closed from March 16 through March 31 to comply with State requirements for bars and restaurants and the Allegheny County recommendation to close non-essential businesses to limit exposure and spread of the coronavirus.
The health and safety of our customers and employees is very important, and it is possible that the mandatory closure period will be extended. This is a rapidly-changing situation, and we will monitor State and County directives and guidelines from the CDC and local health experts.
Check our website www.princesslanes.com for information about re-opening and make-up sessions for league bowling.